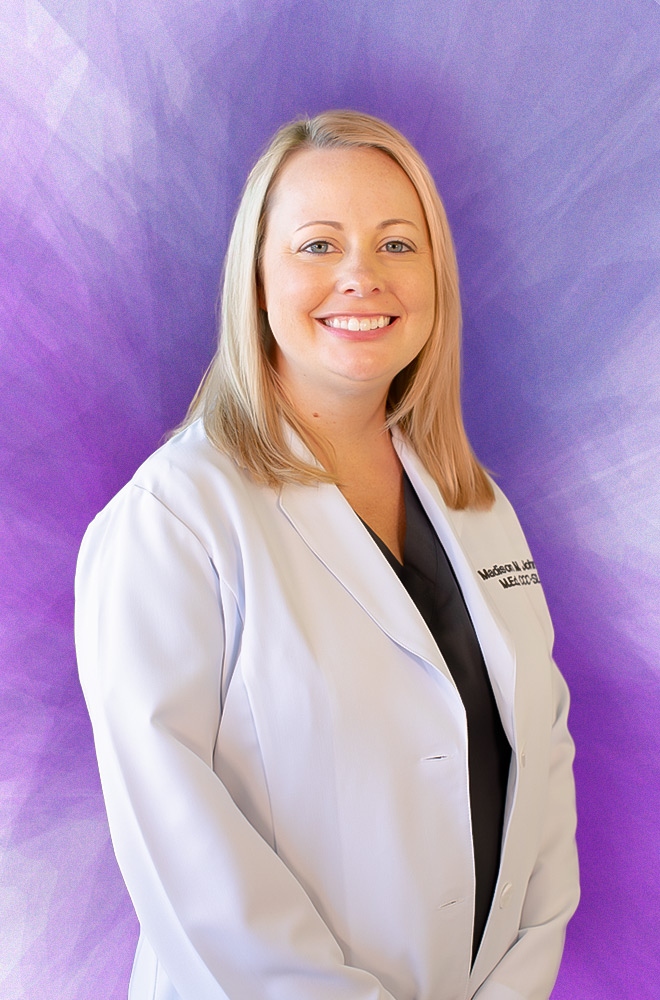 M. ED. CCC-SLP
Madison Johnson
Madison earned her Bachelor's degree in Communication Sciences from the University of Georgia and her Master's degree in Speech-Language Pathology from Valdosta State University.
She is licensed by the Georgia Board of Examiners in Speech Language Pathology and is certified by the American Speech-Language and Hearing Association (ASHA).
Madison has experience in the areas of treating feeding/swallowing disorders, Apraxia, fluency, articulation, oral motor dysfunction, and treating receptive and expressive language deficits. With extensive experience in working with children with Autism Spectrum Disorder, Down Syndrome, Chromosomal Abnormalities, Cerebral Palsy, Mild-Moderate Intellectual Delays, Developmental Delays and Feeding Disorders.
In her free time, Madison enjoys spending time with her husband and their two children.